Cat Collar Cat Accessories
This Cat Collar has been specially designed to be comfortable and includes a bell to make your cat look and sound purrrfect.
Buy from one of our stockists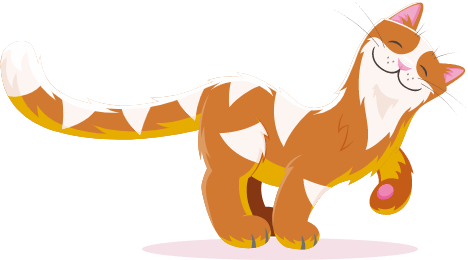 This item is not for children, it is a cat collar. This collar will either stretch or the catch will release to allow your cat to break free if it gets caught on something. To ensure a proper fit, make sure you can fit two fingers between the collar and your cat's neck. If this collar becomes damaged or ripped please remove from your pet. Warning: When using flea treatments on your cat, please remove their collar as the chemical may react with the material and the buckle.