About Meowee!
Helping your cat to live a healthy and happy life, with delicious treats along the way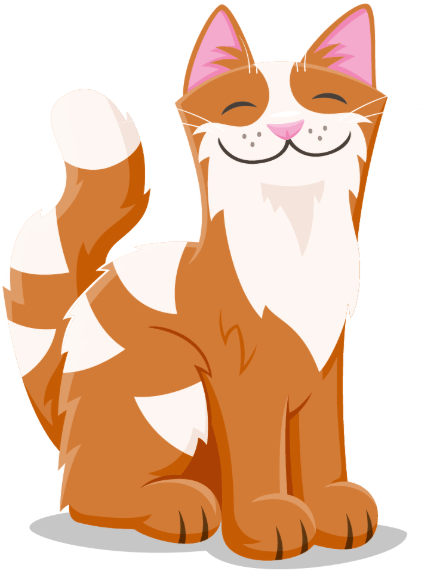 Our Ethos
We're crazy about cats
And cats of all shapes, sizes and breeds too! We put your cats at the heart of everything we do, because we love your cats as much as we love our own.
We like to have fun
We know how important play time is for your furry friend. That's why all of our treats and toys are made with your cats in mind - happy cats choose Meowee! after all.
We're Honest
We're honest about what goes into our treats so you know exactly what you're giving your cat. You can always rely on us for great quality, high meat treats that your cat will love.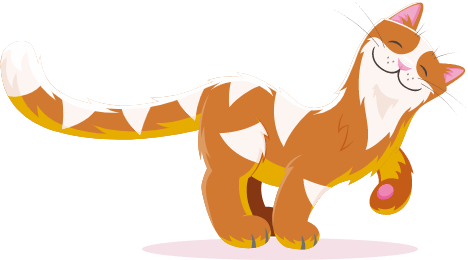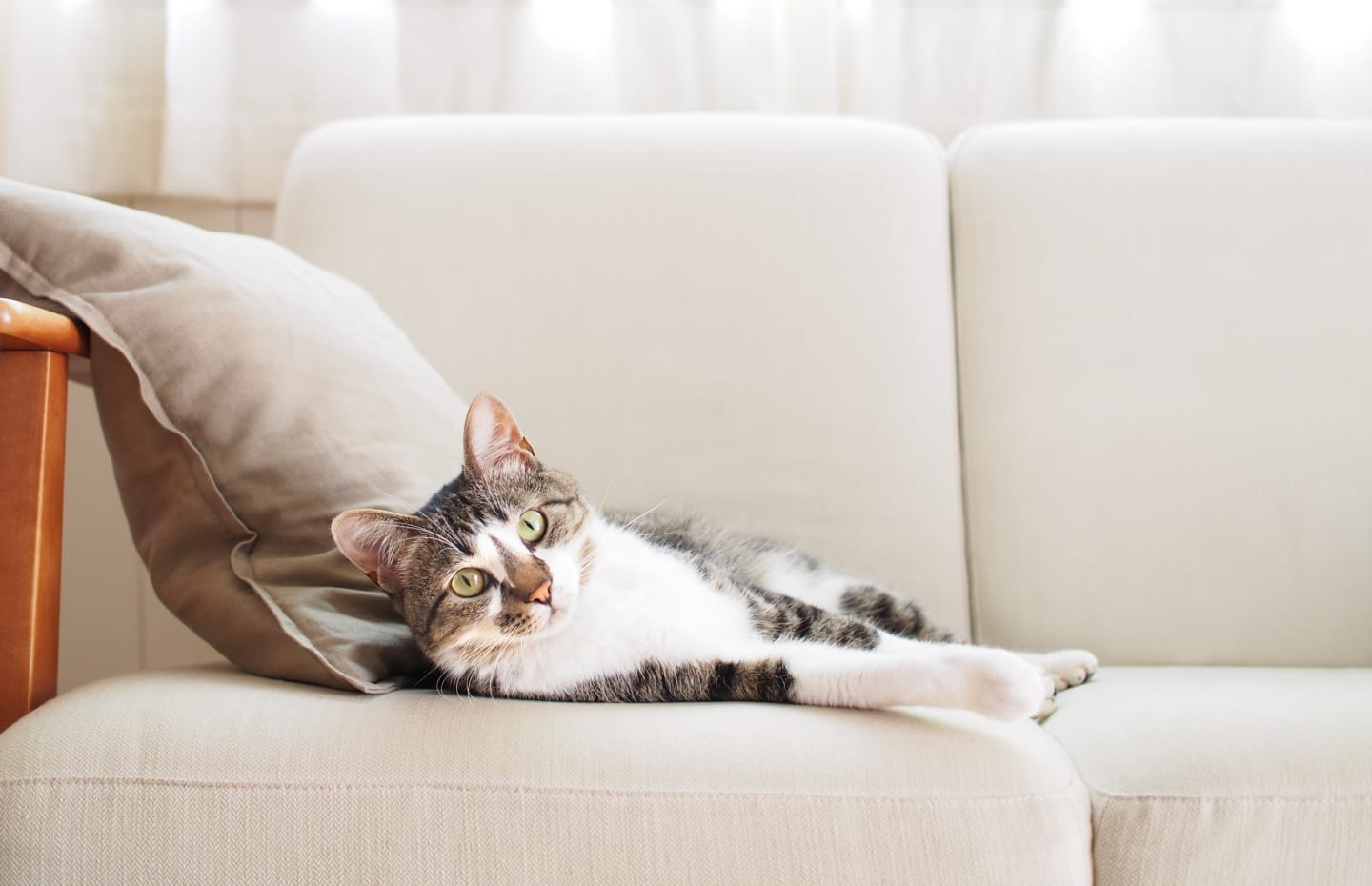 Why choose meowee! Treats?
Super Simple
Our packaging makes our treats super easy to understand. Our ingredients list is simple & fuss-free and the product window means you can see which treats your cat will purr-fer.
Quality Is Key
Our treats only contain top quality ingredients and absolutely no artificial flavours and preservatives - because only the best will do for your feline friend.
Made with 100% natural ingredients
Our treats are packed full of natural meats & fish - which we know cats love! We also know just how fussy cats can be, so we've got you covered with our ridiculously tasty treats.
Only the best for your cat
It's all about Variety
Variety is key when it comes to your cats' treats & toys. We know just how fussy your furry pals can be, they change their minds from one day to the next! That's why we've made it our mission to create a wide range of cat treats with irresistible textures and flavours, using only the best ingredients.
view all treats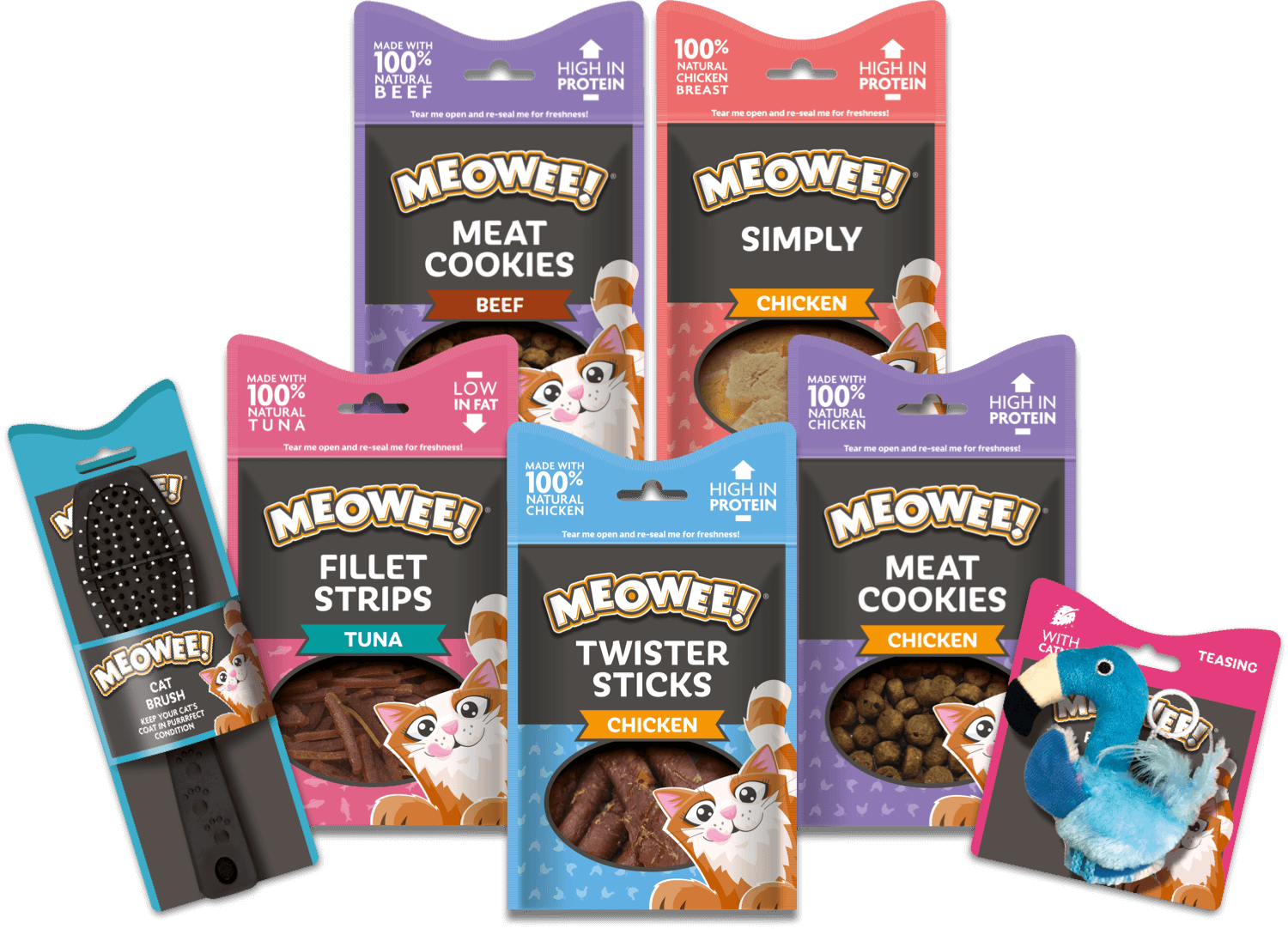 We love to lend a helping paw