Fillet Strips Tuna Cat Treats
35g
Low in fat
Grain free
Made with 100% natural tuna
Buy from one of our stockists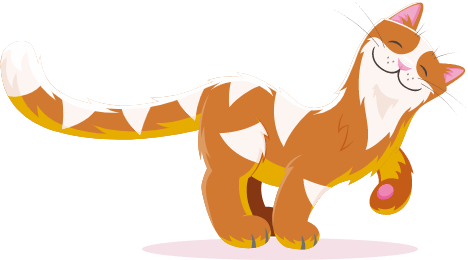 Product Description
These succulent and tasty Tuna Fillet Strips are the quick and easy alternative to simply cooked fish in an instant. They contain no artificial colours or flavours and are made with 100% natural tuna, carefully sliced to be perfect for small mouths! The grain free recipe is low in fat and high in protein, for a happy cat inside and out.
Why Choose Meowee!
At Meowee! we know how much your cat means to you, which is why we've developed this range of whisker-lickingly good, high quality treats packed full of meat. And because our feline friends can be picky, Meowee! offers a variety of textures and irresistible flavours to keep your cat puuurrring...
Composition
Tuna 49%, Chicken Breast 29%, Corn Starch, Glycerin, Sorbitol, Seafood Extract, Salt, Fish Oil Additives (per kg): Nutritional additives: Vitamin E 200IU"
Additives (per kg
Nutritional additives: Vitamin E 200IU
Crude Protein: 32% Fat Content: 2% Crude Fibre: 1% Crude Ash: 3% Moisture: 24% Each serving (5g) contains 14kcals. Be treat wise, no more than 10% of your cats diet should come from treats. Adjust the serving size of your cats complete food accordingly when feeding treats.