Simply Chicken Cat Treats
10g
Made with 100% natural chicken
Low in fat
Grain free
Buy from one of our stockists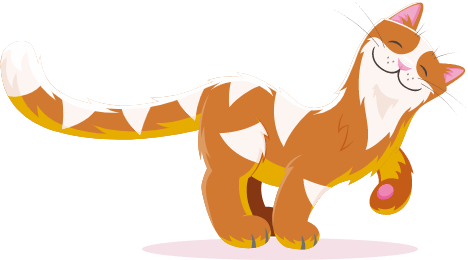 Product Description
These delicious Simply Chicken treats are made with nothing but 100% natural chicken breast and are simply freeze dried for freshness. These duo textured treats can be served as they come for a delicious crispy treat, or can be rehydrated for a softer texture. They are grain free as well as packed with protein and low in fat, for a happy cat inside and out!
Why Choose Meowee!
At Meowee! we know how much your cat means to you, which is why we've developed this range of whisker-lickingly good, high quality treats packed full of meat. And because our feline friends can be picky, Meowee! offers a variety of textures and irresistible flavours to keep your cat puuurrring...
Composition
Chicken Breast 100%
Additives (per kg)
Crude Protein: 88% Fat Content: 2% Crude Fibre: 0.5% Crude Ash: 6.5% Moisture: 8% Each serving (2g) contains 8kcals. Be treat wise, no more than 10% of your cat's diet should come from treats. Adjust the serving size of your cats complete food accordingly when feeding treats.